Dear World,
When I was around 10 years old, in 1996, I started to display some worrying symptoms: numbness, bloody noses, swelling in my cheeks and lips

︎
A vascular mass was growing in the area behind my sinuses. I went in for a relatively simple biopsy to get a sample. This surgery went catastrophically badly and I had uncontrollable bleeding (they had to cut a vent to the right side of my eyelid to relieve blood and pressure).
I was rushed by ambulance to a hospital in NYC where I would spend the next several months undergoing at least 3 major surgeries to repair my face (give or take). At various times I was told there was potential for "complications". When I went into the last surgery, the doctors had to tell me that I might wake up missing the upper palate of the roof of my mouth. Or my eye. At 10 years old!
Needless to say, they worked medical miracles and saved my life, luckily with few complications. Ever since then I've been constantly monitoring and scanning with my doctors to keep an eye on it. But always waiting for it to reappear.
︎︎︎︎
I guess the reason I want to share this story is that even before my testicular cancer story I was put through the physical, mental, and emotional gauntlet.
I had scanxiety decades before I ever even thought of cancer as a concept. I thought I was pretty well equipped for any future challenges or hardships.
︎︎︎︎
And then I got my ass whooped again! I was diagnosed with Testicular Cancer at age 33. I survived 4 rounds of VIP chemotherapy, RPLND surgery to remove a softball-sized tumor around my lower aorta, and an orchiectomy of my right testicle. I was diagnosed in October of 2019 and declared in remission in September of 2020.
And I can tell you that it's just as hard, if not harder, this time around. After all, I'm pushing a geriatric 35 now.
And I've realized throughout all this: it's okay.
It's totally fine to struggle. To have bad times. To doubt. To hate. To cry out in fear.
That's called being alive.
What I've realized is that, without all the "bad shit" that's ever happened to me, I wouldn't appreciate all the "amazing shit" that I have around me.
My Son Theodore, My Wife Samjah, all my family and friends, and my newfound Testicular Cancer Brotherhood…
That's all worth anything this world can throw at me.
Sincerely,
I Woke Up On The Ground
︎︎︎︎



P.S.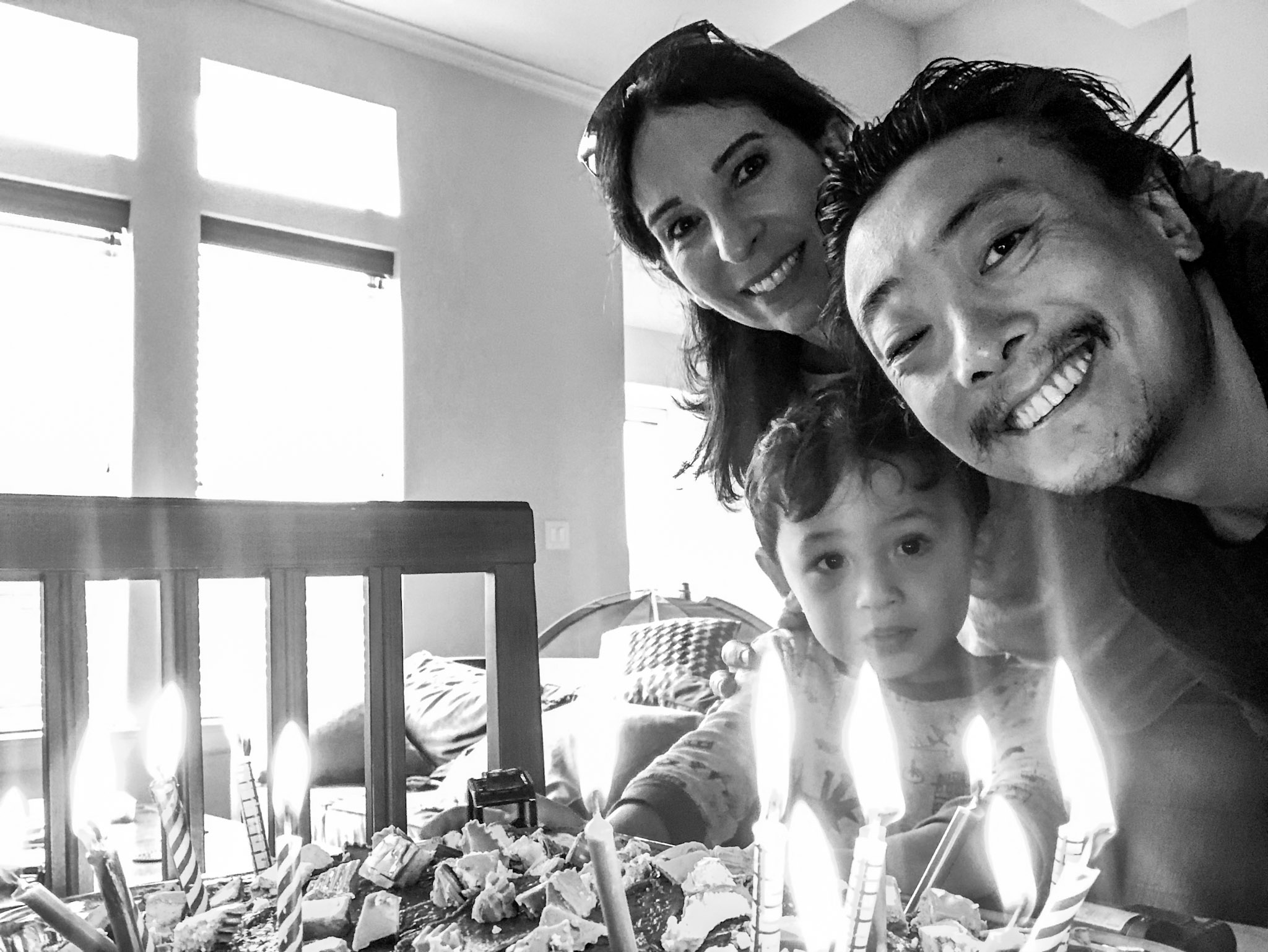 ---
︎︎︎︎
contact us
learn more
Copyright © 2020 Dear World, Inc.