DearWorld.org presents an open call for your stories, told from home.
An Ode To My Culture
by
@ahmaneee
of
Jackson Heights, New York, USA
We seeded $20,000 to 100 creators for their #dearworld stories over 30 days.
DearWorld.org
– a 501c3 non-profit organization – began awarding $200 microgrants photographers and filmmakers in April. We'll spotlight the most compelling submissions on our website and
Instagram
.
Keep checking back for the next round!

︎︎︎︎

What's a Dear World Story?
Portrait + Ink on skin message

Taken in your home

Tell your story with a caption in the spirit of a short letter, formatted as:

Dear World,
[your story]
Sincerely,
[your message, as displayed in the portrait]
P.S.
[your bonus content highlighting the personal impact for you in telling this story, supporting snapshots, behind-the-scenes anecdotes, etc.]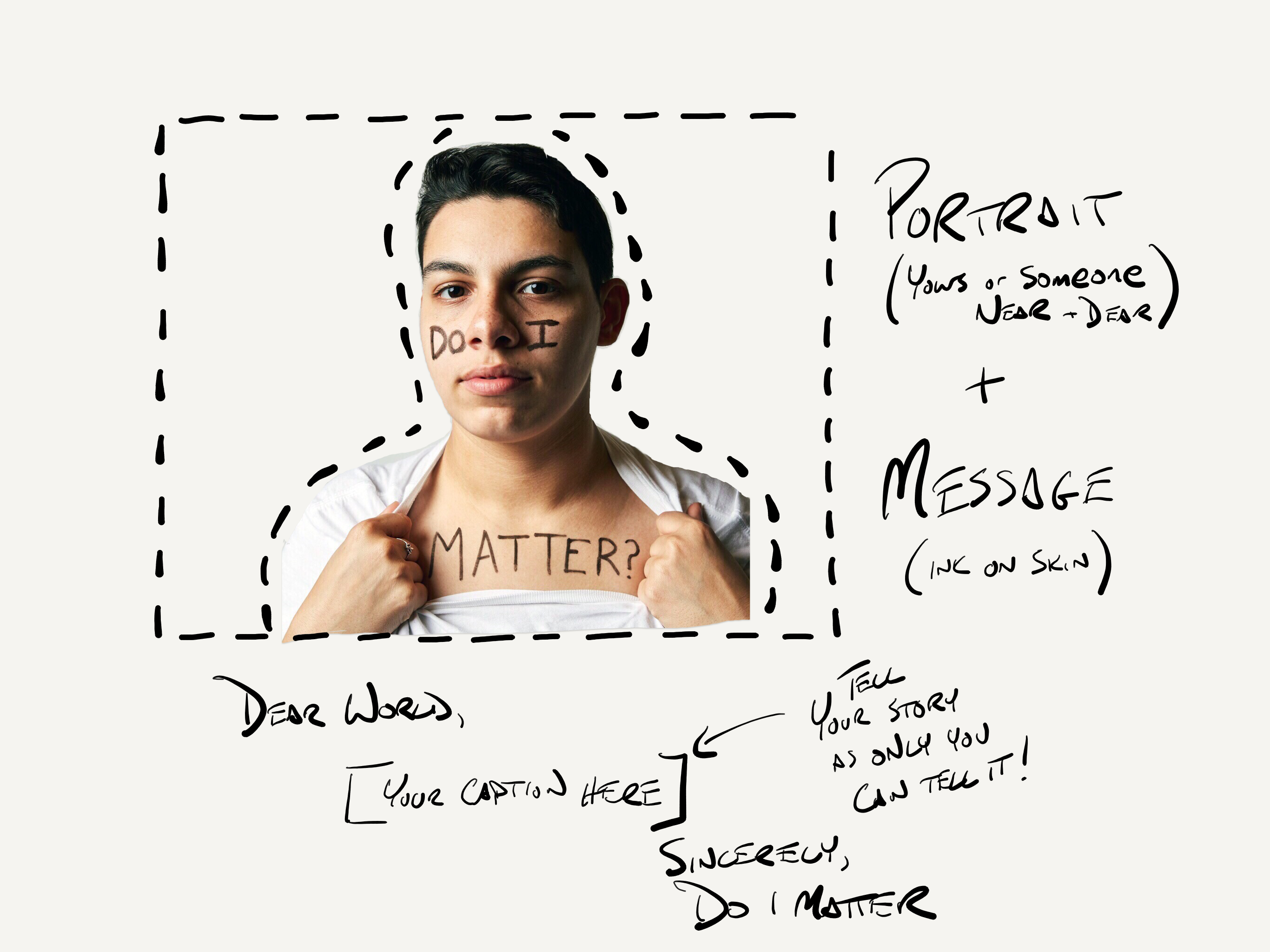 ︎︎︎︎
Support this initiative by making a donation to DearWorld.org or by contributing directly to photographers within their stories.
DearWorld.org
is the 501c3 organization born out of
Dear World
. We tell the stories of our time. Our work has been seen by tens of millions, been published in more than 30 countries, and supported hundreds of people in telling their meaningful stories.
100% of the money raised from
stories.dearworld.org
will be directly re-granted to photographers in support of continuing this project.


︎︎︎︎