How can I Participate?
Create Your Brain Tattoo Message
Portrait + Ink on skin message
Tell your story with a caption

in the spirit of a short letter, formatted as:



Dear World,
[your story]
Sincerely,
[your message, as displayed in the portrait]
P.S.
[your bonus content highlighting the personal impact for you in telling this story, supporting snapshots, behind-the-scenes anecdotes, etc.]
Share Your Brain Tattoo Message
Post your story to your favorite social channel and tag
@dearworld
,
#dearworld
.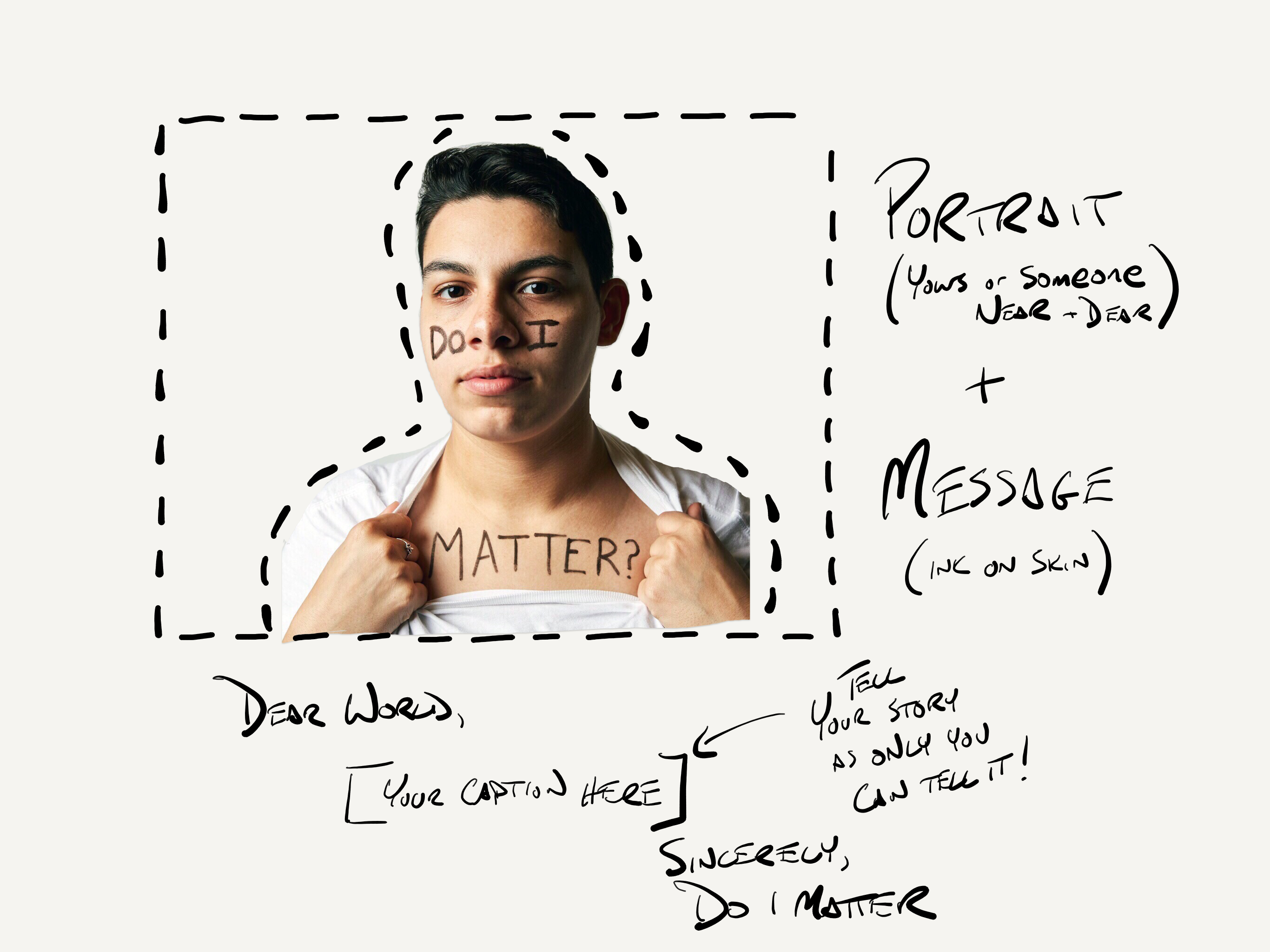 ︎︎︎︎
DearWorld.org
is the 501c3 organization born out of
Dear World
. We tell the stories of our time. Our work has been seen by tens of millions, been published in more than 30 countries, and supported hundreds of people in telling their meaningful stories.


︎︎︎︎

︎︎︎︎
contact us
learn more
Copyright © 2020 Dear World, Inc.