Dear World,
I came out of the womb singing, dancing and drenched in pixie dust.

︎
Before society removed some of that pixie dust and innocence, I felt like Peter Pan, overcome with happy thoughts, flying above the fray.
When I was about five, a neighborhood kid, who my brother and I had played with for weeks, proclaimed, "I can no longer play with you because my dad says that you killed our savior."
I thought I was like all the other kids in our white New Jersey neighborhood, but on that day, I learned I was different. I was Jewish, I was gay and all I ever wanted was to fit in.
The me now? I'm Jewish, I'm gay, and my spouse is a six foot black man, and if you can't accept those things, then I don't want to play with YOU anymore. The me back then had a harder time.
The kids teased me and called me names, but I managed. I played the "funny kid" for the popular crowd. I showed up on the first day of high school in 115 degree August Arizona weather wearing parachute pants and a green satin jacket with the Wizard of Oz's large letters, OZ, on the back. The O became a perfect target on my back. As I walked up the auditorium stairs, seeing this magnificent mosaic featuring all the performing arts represented, it was the first time I was pushed down that day, face to concrete. Thus, began the days of incessant bullying and exclusion, but I wasn't going to let it stop me.
I found refuge in the theater. I could be someone else there. And I thought I was pretty good at it. My acting got to a point where I even took on a character in my personal life in an effort to assimilate into the mold that others constructed for me: the dutiful son, the comedian, or whatever you needed me to be in order to like me. I think I lost myself a little in the process.
Peter Pan is a Lost Boy, but he also leads all the other Lost Boys to another world, and much like him, I've led a lot of lost people in my day in my quest to also validate and understand myself. As I knew I couldn't run for office without posters being defaced or being called names while giving a speech in front of the school, I went another route. I asked the student body President to appoint me to the office of "Clubs President," being over all the clubs at the high school. Which she did. Because you see my goal was way more than just blending into the crowd, I also wanted to lead the crowd on my terms.
Of course no triumph is without twinkling stars to guide you along the way. I was fortunate to have many of my own lost boys, my own Wendys. My family members are, and will always be my confidants, the ones to sprinkle a bit of pixie dust and clap real hard to show me they do believe in me. Which always helps me to believe in myself.
︎︎︎︎
I knew who I wanted to be. Not just a performer, but the star of the show. Little did I know, theater would also bring me to someone that would make me shine brighter than any performance would.
I found home in the heart of my spouse of thirty two years, Michael. We first met at an audition for the same role in a theater production and ended up having lunch with a group of mutual friends. Before he left that day, a magical aura appeared around him, something I never experienced before or since, and I knew then that he was someone that would be in my life always.
Years into our relationship, Michael was diagnosed with renal failure and I, unhesitatingly, became his caretaker. This began the long journey of peritoneal dialysis in our home each day, close monitoring by local doctors, as well as getting him on the transplant list at the Mayo Clinic. Michael had a long battle and multiple complications, which was exhausting and frustrating on both of us. It took a lot of faith, trust in each other, and pixie dust to keep us afloat as we waited for the call that they had a kidney for him. That day finally came.
One day, at the Mayo Clinic after Michael's transplant, I was running in to fight with a pharmacist over one of Michael's prescriptions and a woman who was training people at the clinic stopped me and said, "I've watched you every day and the way that you care for him and put his coat on him has shown me how much you love one another and my goal in life is to have someone love me the way you love him." This was my Oscar moment. But I wasn't acting. I was on a mission to save the love of my life, because to live is an awfully big adventure and the only way to do it right is with him by my side.
Today you wouldn't be able to tell that Michael received a kidney transplant unless you're told, which is really a testament to Michael's strong-willed nature. He could be poked and prodded and still keep the same resilient demeanor, honed from years of being a performer, choreographer and coach.
I'm the type who needs to acknowledge where I've been, to know where I'm going. That's to the second star to the right, to Neverland, with the man who found me and makes me feel less lost than I've ever felt in my life.
In reality, Michael would say he's actually the Captain Hook in the story book, my opposite and the one to ground me. But what Pan and Hook share is this desire to find a space of belonging in this fantastic world and reign in it. We've found that together.
Our partnership is the one thing that goes beyond any magical illusion a story could conjure, it's the most genuine reality, and the best role I've ever played in my life. So remember, I know there's so much pressure to fit in and if that's all you desire, then go for it. But if by chance you were meant for greater things, fit in first and then, RULE!
Sincerely,
Fit In and Rule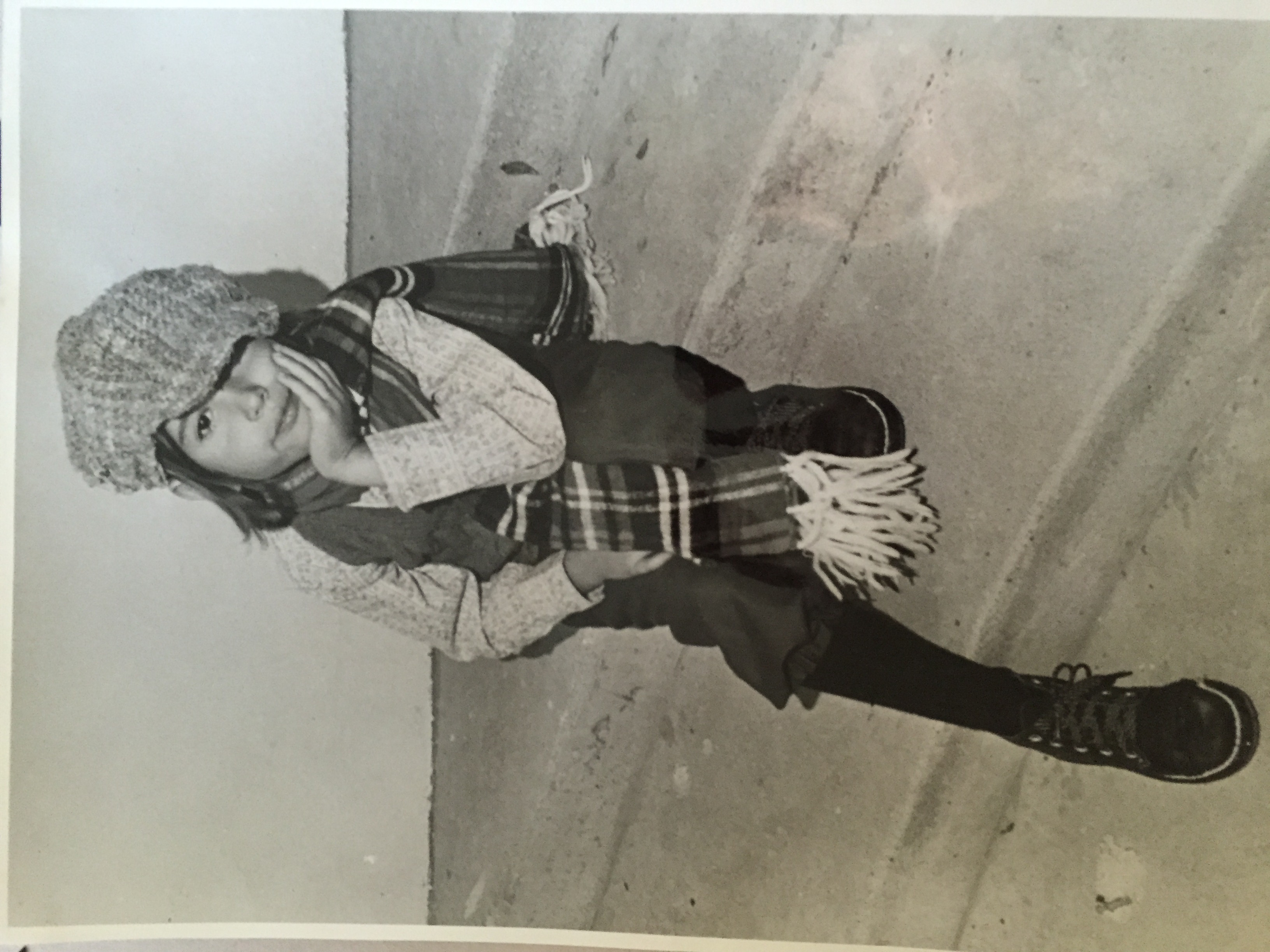 P.S.
---
︎︎︎︎
contact us
learn more
Copyright © 2020 Dear World, Inc.