Dear World,
We can't even get legally married right now because the courthouse isn't open.

︎
We'd been planning our big day for over a year now. Dreaming of a once-in-a-lifetime way to celebrate: Running away to Italy to get married! We'd planned out every detail and had paid it all months in advance. Two months before our wedding date, we got a call that the airline we booked went out of business - so we started trying to make new plans.
Shortly after booking flights for a second time, COVID-19 started spreading in Italy. We got calls from all of our vendors, heartbroken that they were shutting their doors and unable to do business until further notice; and there was no way we could get into Italy. I definitely had a Bride freakout moment that day because it felt like all the odds were stacked against us; but my fiance is a dream at calming me down. During quarantine we've had so much time to reflect and realize whats most important to us. The wedding industry and social media sucks you in and it's easy to get caught up in thinking more about the wedding than the marriage.
The entire world has come to a pause - we can't even get legally married right now because the courthouse isn't open. It's a weird feeling to not be able to get married because your government says you can't.
Being in quarantine has helped us to reflect and realize that the most important thing is being together. Regardless of legal paperwork, or a big wedding. We're choosing to make the most out of this situation! To celebrate love at the end of the day, and connect with the people who mean the most to us.
Sincerely,
Italy Called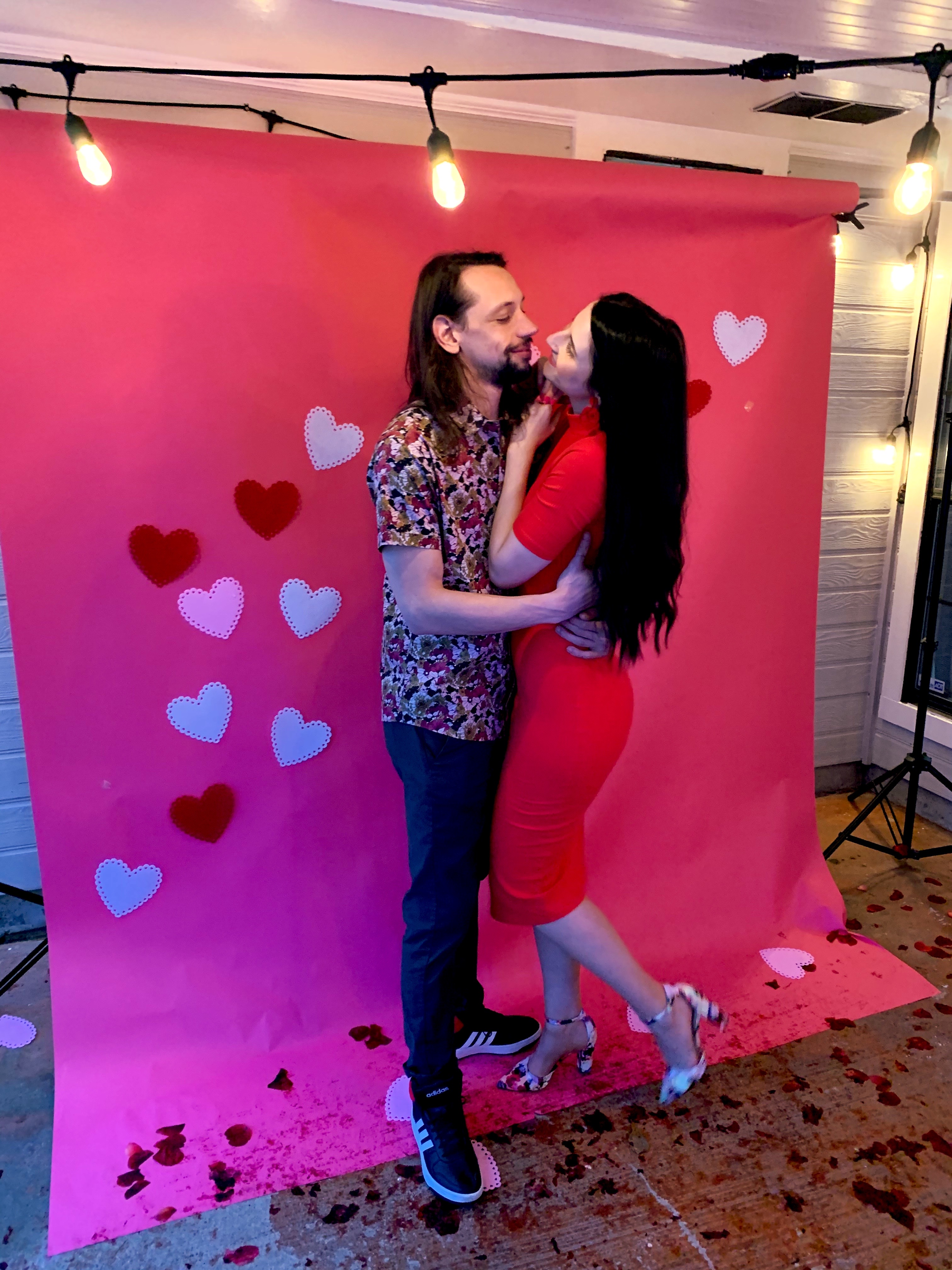 Right around the time my fiance & I had the conversation about our wedding being canceled, we decided to take a drive and just clear our heads. We were driving down a small street when we noticed a pitbull standing in the middle of the road, so we pulled over to avoid hitting it.

As soon as we stopped the car, we opened the door to check on her and she immediately hopped in!

We brought her to a vet and she had no collar, no microchip, and we were told she was not even 1 year old yet.

After about a week of asking around, posting onto local dog shelters, trying to find her owner but had no luck. We quickly realized we fell in love with her and she decided to adopt us!

Never in my life did I think we'd become pitbull owners, but quarantine is a weird time folks.

We named her Jolene, because every girl in the South needs a good strong name. Jolene is now spoiled rotten, completely melted our hearts, and brought us joy during quarantine.

We got a dog instead of a wedding; and we're not too mad about it.

Cheers!
Jessi


---
︎︎︎︎
contact us
learn more
Copyright © 2020 Dear World, Inc.