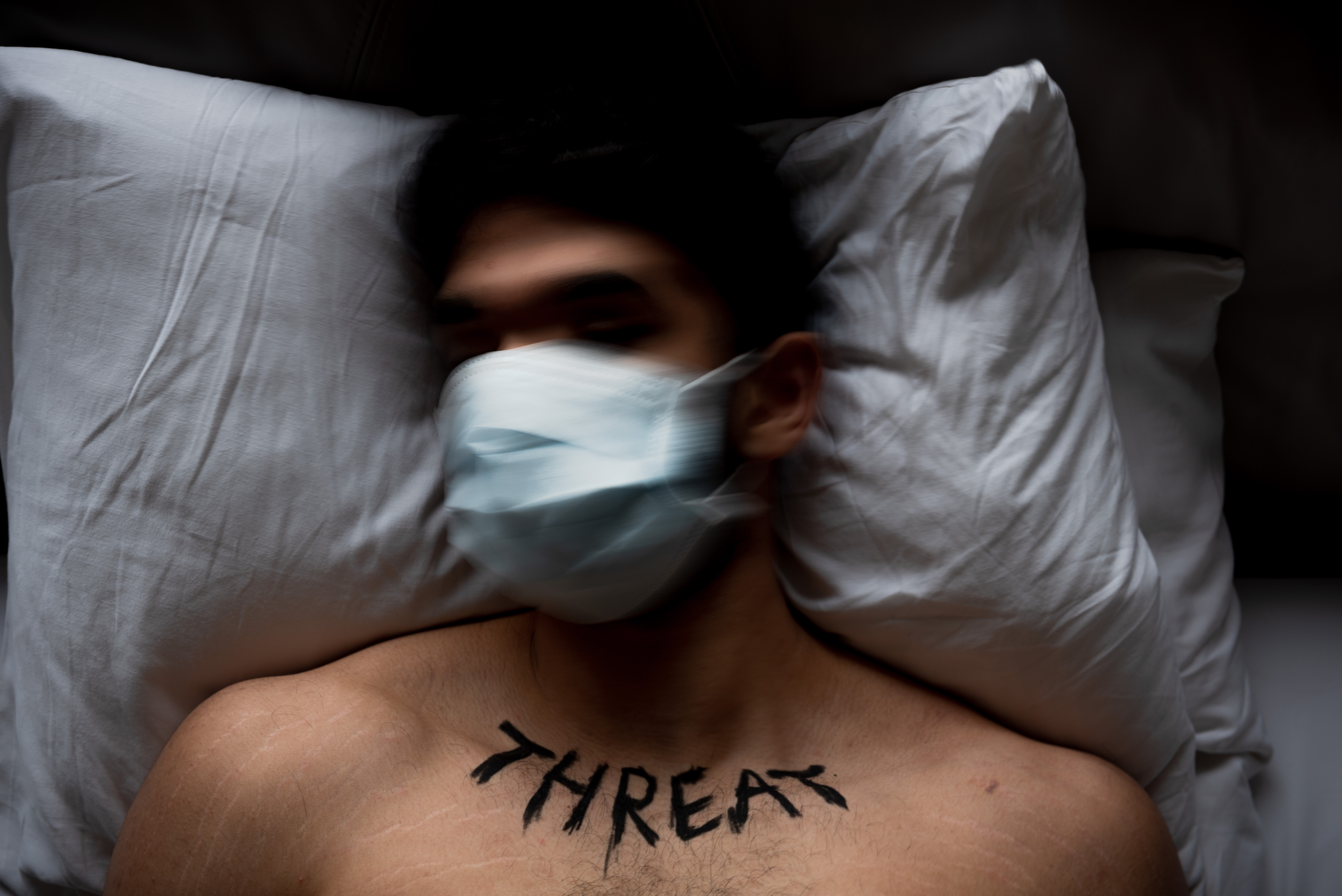 Dear World,
I can't shake the feeling that the results might be wrong.

︎
In 2004, my family's home flooded and we were forced to move out.
For four months, my brothers and I moved to India to stay with my grandmother, while our parents began the rebuilding process. I was 10 years old at the time and didn't know too much about grandma.
As I grew older, I later learned that she became a widow soon after becoming a mother. She raised two kids as a single mom and then helped raise 3 grandsons, including me. She's lived in India all her life but continuously traveled to the states to help raise her grandchildren. She's been through more than I can imagine and is the foundation upon which my family is built.
Grandma has lived a wonderful life and has an incredibly strong heart, but old age is something no one can escape.
Over the years, I've begun to notice the small things. A small, reoccurring twitch, or tremor in her right hand. Her buoyant laugh that had cheered me up year after year has begun to slowly bubble down. Parkinson's disease is slowly, but inevitably turning my beautiful grandmother to stone.
My grandma is now living at home with parents, just down the hall from where I sit right now, quarantined in my room. It's been nearly two weeks since I arrived back home in Hong Kong and while my government-issued GPS tracker tells me I can't leave the house, I haven't even stepped outside my room.
I arrived on a plane from the States just under two weeks ago. Since then, I've come to learn that the person sitting next to me on the flight tested positive for COVID-19.
I haven't seen my grandmother for months and now that I've come home, her biggest threat is no longer Parkinson's. It's me.
We've all read the statistics and I don't need to explain.
There's nothing I'd rather do right now than rush out of my room and give grandma a hug. But I can't take that chance.
My mandatory quarantine ends tomorrow and although my test results came back negative, I can't shake the feeling that the results might be wrong.
I'm not sure what she thinks, but most nights I dream of her laugh. Or perhaps I just hear her though the walls.
Sincerely,
Threat.

P.S.
About the subject:
Vineet Sagar Anne was born in Texas and spent much of his time growing up overseas. After graduating high school in Hong Kong, Anne attended Georgetown University in Washington DC, where he graduated with a major in finance and minor in mathematics. He currently lives in Boston where he works as an Associate at Silicon Valley Bank.

︎︎︎︎
About the photographer:
Aidan Marzo (b. 1996) is a half-Chinese, half-American photojournalist born and raised in Hong Kong. Upon graduating cum laude in May 2019, Aidan returned to Hong Kong to cover the anti-extradition bill protests. His images have been published in various international news platforms such as The Guardian, The Wall Street Journal, Fox News, CNBC and CNN. Most recently, he received several photography awards at the 2019 Tokyo International Photo Awards for his photojournalism work.

︎︎︎︎
Anne and Marzo have been friends since they attended the same school in Hong Kong, where they both played on the high school basketball team together. Anne and Marzo then both attended Georgetown University in the States, where they both played Division 1 rugby. Both Anne and Marzo consider each other close and trusted friends and, having spent nearly a decade growing up together. Whenever they both happen to be in Hong Kong, Anne and Marzo enjoy exploring various hiking trails around the islands.
︎︎︎︎
---
︎︎︎︎
contact us
learn more
Copyright © 2020 Dear World, Inc.