Dear World,


You can have all your thoughts and dialogues, all your planning and ideas, and at the end, it doesn't change a thing.

︎

You will have to make a choice: stop fearing doing the wrong thing and instead start doing something and eventually you find out what works and what does not.

I learnt this best with my wife, during our divorce.

We have four kids, and have always been about our separate careers. She's a local city council politician, and through our many beautiful moments, we have 20 years of real life to our relationship. When things started going bad, we tried therapy, and counseling, and then more therapy. We could see what the problem was: too much work. But we kept talking about it and changing nothing. Eventually, we gave up. We didn't have any energy left. It's like running a marathon and then running another marathon after that. We never addressed our problems, we only spoke about them.

The hardest part was the kids. We didn't want to ruin their Christmas, so we ruined their New Year's. When we told them we were getting a divorce they cried. We cried too, but we also exhaled in relief. They couldn't understand, but in my mind, it was far better for them to be with parents who were happy and apart than together and unhappy. So I moved out.

I set up a mancave with the tools I would need for my new life. I was free to fulfill things on my own that I had been longing for. I set up dates and went to IKEA. I felt alive and ready.

Nothing was satisfying. I had fantasies and ideals about what could happen when I was the best version of myself and able to attract women and find the fun and freedom that I longed for. But there's no bravery in that. It's performance, and it's not enough.

I found myself yearning for my wife, for the conversations and the life we had become so good at building, despite the bumps. But I knew she blamed me for everything, and that was a shame I refused to continue living under.

But I couldn't shake her from my mind, and we decided to go for a walk. It was mid-spring, and what I came to see was that at the same time, she had changed her position too. She was finally able to see me clearly, not just as the guy to blame, and we realised we weren't done with each other.

The following month I asked her out. On the train to Copenhagen, I took her hand and asked if she was as nervous as I was. We had happy hour cocktails at a sketchy bar around the corner from the restaurant, and we kissed. I will never forget that kiss. We would never have felt that kiss as deeply if we had continued to sit on the therapist's couch. We had to go out and feel what was wrong, so we knew what was right.

And the kids? Well, one night a couple of months later we sat them down at the table and said, "There's something we want to tell you: when we split up, you guys didn't want mother to find a new boyfriend, and you didn't want me to find a new girlfriend. But this has happened by now."

I didn't even say the whole sentence before the youngest, seeing the sky falling down upon him, jumped out of his chair so quickly that it fell to the floor. He ran from the room crying and shouting. I ran after him, lifted him up, took him into my arms and said, "Kasper, I believe that you may like mother's new boyfriend." And in tears and with the snot in his face, he looked into my eyes and said "Father, is it you?"


Sincerely,

Talk Does Not Boil Rice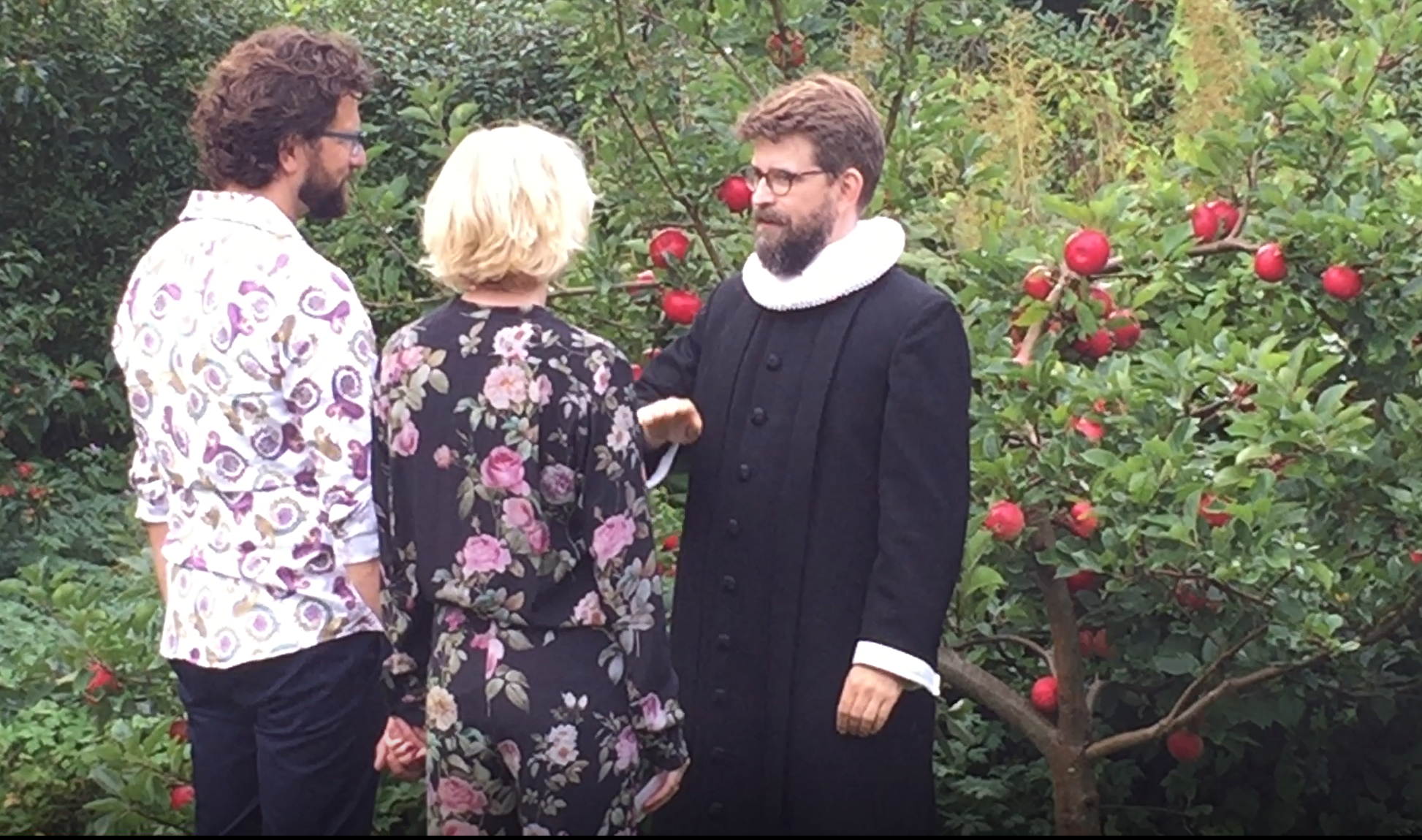 P.S.

I think back to the moment where I shared this for the first time, at the opening session where I made friends with a local Spanish guy holding a coffee. He and I shared things that I wouldn't tell most other people on the first conversation, or on the first date if you will. I was looking to share something that was dwelling deep inside, and this is what I came to.

---
︎︎︎︎
contact us
learn more
Copyright © 2020 Dear World, Inc.